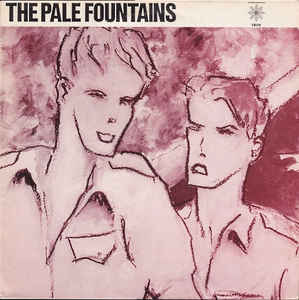 PALE FOUNTAINS, THE - (THERE'S ALWAYS) SOMETHING ON MY MIND 7"
---
2 track 7" Limited to 500 Coloured Vinyl Copies
Part of the Optic Sevens Reissue Series
Shipping 19 December 2018
Originally released in 1982 on Les Disques du Crepuscule. This reissue used the artwork that was used on the original 12"
"The songs on the band's debut single and are the equal of anything Postcard, Rough Trade and the like were putting out at the time. Prime songwriting dressed up in carefree acoustically-minded pop, what's not to like?
At the end of 1982 the group signed to Virgin and went on to release the acclaimed albums Pacific Street and From Across the Kitchen Table. Praised as "our greatest songwriter" by NME, Michael Head went on to form Shack in 1987 with brother John, while percussionist Nathan McGough moved into management. Trumpet player Andy Diagram also played in Diagram Brothers, Dislocation Dance and James. Sadly bassist Chris 'Biffa' McCaffery passed away in 1989.


Tracklisting:
(There's Always) Something On My Mind             
Just A Girl
---
Share this Product
---
More from this collection