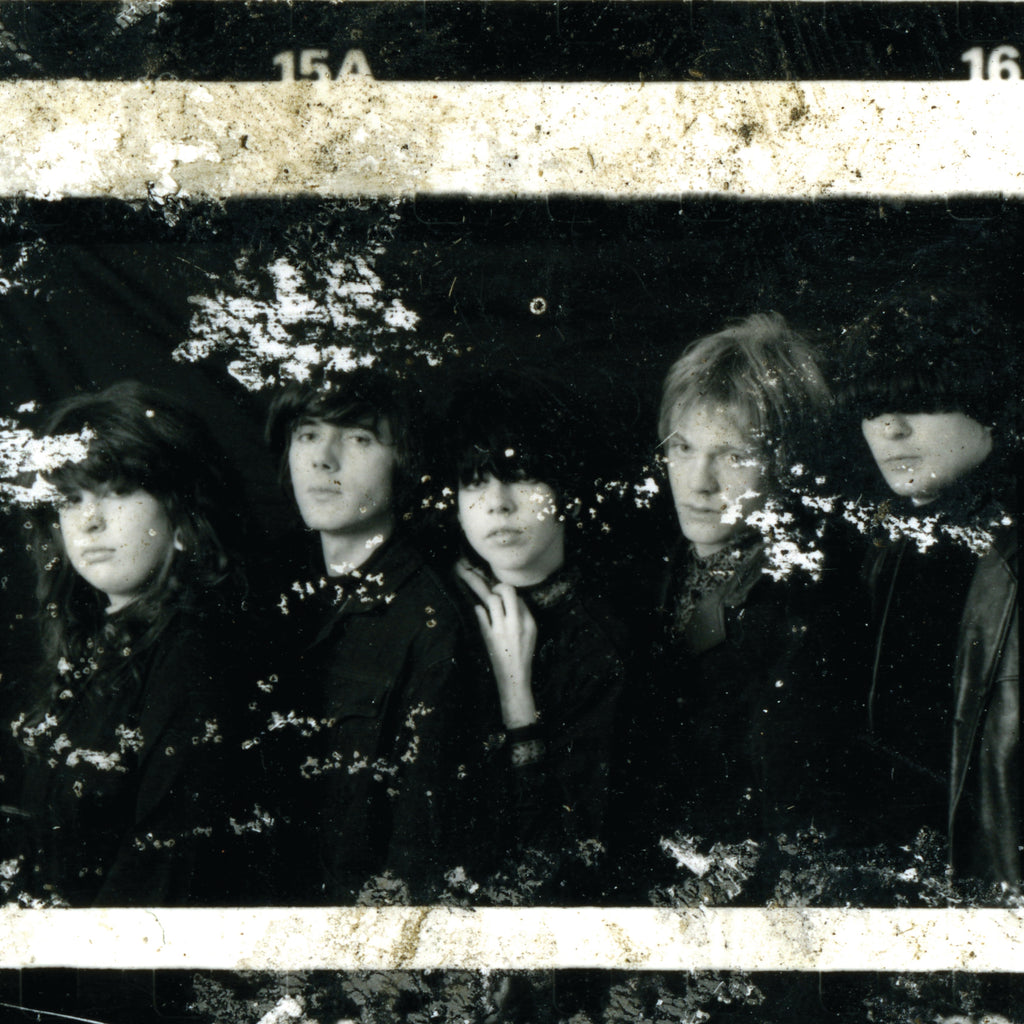 HANGMANS BEAUTIFUL DAUGHTERS - SMASHED FULL OF WONDER CD
---
HANGMANS BEAUTIFUL DAUGHTERS

SMASHED FULL OF WONDER




A major retrospective of late 80s psychedelic garage rockers Hangman's Beautiful Daughters.
Their complete recordings remastered

Includes two previously unreleased tracks
Includes booklet, featuring never-seen before photos and a history of the band written by Jowe Head, of Television Personalities and Swell Maps fame.
A mainstay of the indie and C86 scene, the London-based band were signed to Dan Treacy's Dreamworld Records. Treacy, the genius behind The Television Personalities, played a major role in the band's birth, contributing a few songs and as producer.

'They all looked dead cool:  Gordon played chiming 12-string guitar licks which sounded like a dirty version of Roger McGuinn's sound with the Byrds, with his long blond fringe making him look like a tougher cousin of Brian Jones.  Emily had a sensuous, husky alto voice, and looked fine with her long wavy auburn locks, suede fringed boots and mini-skirts. Phil was taciturn and nonchalant; impenetrable with his shades and dark bowl-haircut and like a cuter version of Bill Wyman. Ray was an accomplished, energetic and handsome drummer with a ready grin and long parted wavy chestnut hair.  Sandy was an exuberant presence, with her raven-black short spiky hair, skinny legs and leathers; she played choppy rhythm chords on a sunburst pear-drop Vox guitar, and added her voice to the mix. There weren't many women making rock music in those days, so it was very distinctive to have two women at the front.'
Hangman's Beautiful Daughters were described at the time as like a cross between The Jefferson Airplane, MC5 and The Velvet Underground. Touring regularly across the UK and mainland Europe, they released the EP And Love is Blue, the singles They Fell for Words like Love and Darkside, plus the album Trash Mantra. All of these recordings were also repackaged and released in Germany and the US.
A further EP was recorded for Dreamworld but never released, with two songs from that session, If It Means Anything and King of Sweden, getting their first airing on the new release.
The band primarily comprised of singer Emily Brown, guitarists Sandy Fleming and Gordon Dawson, bassist Phil King and drummer Ray Philpott. Equally adept at producing hard charging rockers or more languid, opiate-tinged soundscapes, Hangman's Beautiful Daughters were part of the DIY culture that helped shape British guitar music.
Tracklist
OUT OF MY HEAD
LOVE IS BLUE
PUSHING ME TOO FAR
DARKSIDE
DON'T ASK MY NAME (JUST CALL ME JACK)
POPULAR TREND
CAT'S GOT NINE
THEY FELL FOR WORDS LIKE LOVE
JONATHAN
SOMETHING ABOUT TODAY
CALL HER NAME
STRANGE THINGS
KING OF SWEDEN (DEMO)
IF IT MEANS ANYTHING (DEMO)
---
Share this Product
---
More from this collection