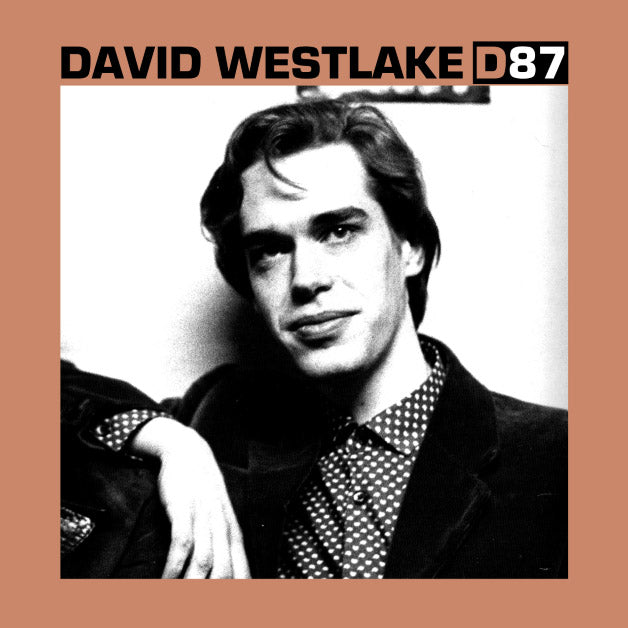 ---
DAVID WESTLAKE - D87
DAVID WESTLAKE – D87
12-Track CD compilation pressed on Presented in Digipack with 8 page booklet
Includes: DW's 'Westlake' album from 1987; BBC session recorded with members of The Go-Betweens; two demos of unused songs.
NB: This will also be available on Vinyl and Digital.
After C86 and two excellent Servants singles, David Westlake was looking to release The Servants' debut album. Searching for a stable Servants line-up (Luke Haines came on board, and stayed for five years) but unable to find a committed rhythm section, he enlisted the help of two members of The Triffids and recorded the 1987 'Westlake' album for Creation. Overlooked at the time, the record was later described as a minor classic. It is included here on Side One of the album, available on vinyl for the first time in 35 years. Side Two contains the excellent, previously unreleased Janice Long BBC session recorded in the summer of 1987 with members of The Go-Betweens, and demos of two otherwise unrecorded songs.
SIDE ONE
The Word Around Town
She Grew and She Grew
Rings on Her Fingers
Talk Like That
Dream Come True
Everlasting  
Faithful to 3 Lovers (BBC Session)
Everlasting (BBC Session)
The Word Around Town (BBC Session)
Dream Come True (BBC Session)
Take Me to Your Heart (demo)
Never Grow Up (demo)
---
Share this Product
---
More from this collection