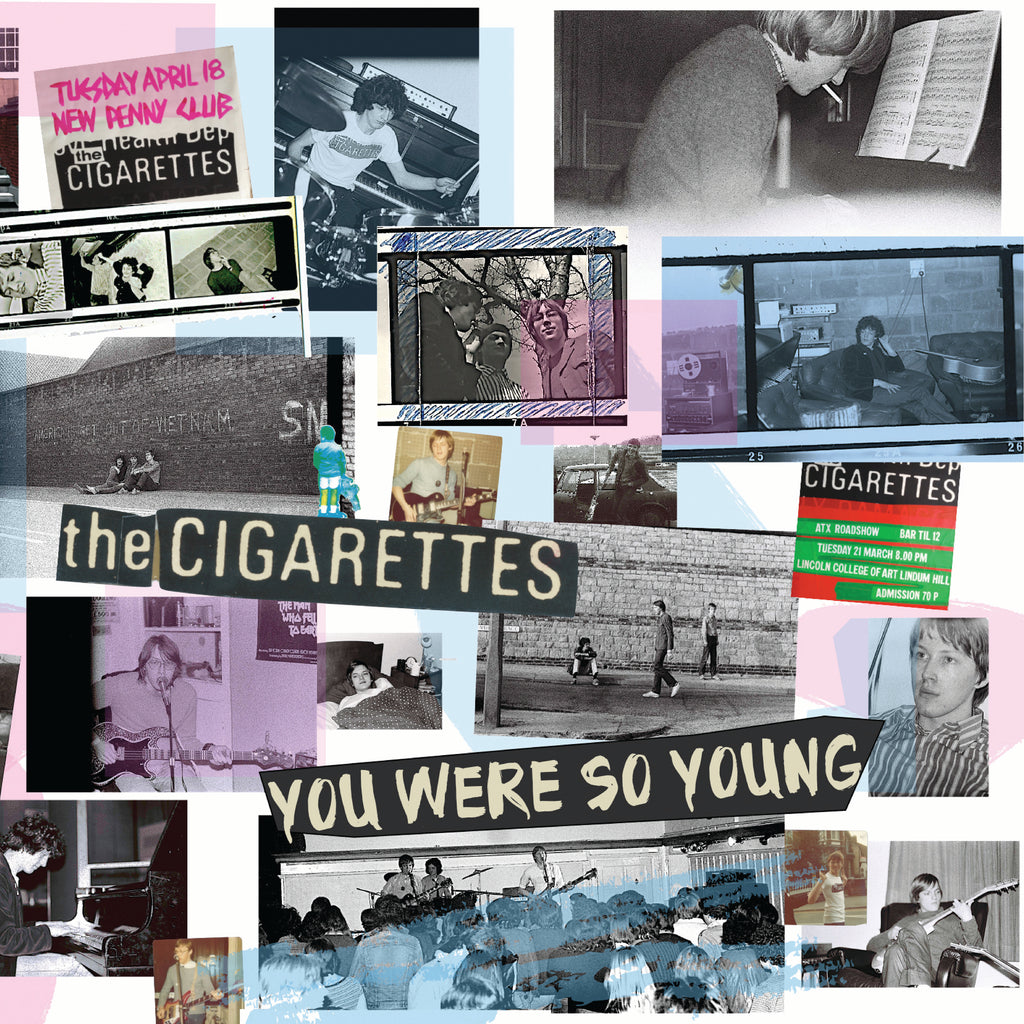 CIGARETTES, THE - YOU WERE SO YOUNG CD
---
THE CIGARETTES - YOU WERE SO YOUNG

 
CD with 20 Page Booklet
It was at the tale end of what would later be loosely termed 'The Seventies', in Lincoln, Merry England, that three teenagers formed, the consequencies of ther actions are captured here.
"You Were So Young" consists of everything that The Cigarettes ever recorded in what was their two year life span. From the  very beginnings in the rehearsal room through to tracks recorded for an unreleased third single. It includes the two singles and their flip sides, some tracks that were included on a local compilation album, and their solitary John Peel session along with a handful that never found their way onto a record.
Over the years The Cigarettes have gained a wealth of interest, leaving many to scratch their heads and wonder how they slipped under the radar for so long. To get a copy of their debut single 'They're Back Again, Here They Come' , you would need to shell out some serious money and 'You Were So Young' has been viewed on Youtube over 1m times.
Tracklist
They're Back Again, Here They Come
I've Forgot My Number (Now I'm Telling You My Name)
All We Want is Your Money
Can't Sleep at Night
It's the Only Way to Live (Die)
Stay Inside
Looking at You
Frivolous Disguises
Run
After All
Don't
Screaming Dreaming
You Were So Young
Damage Your Health
Miranda
Media Mania
Surrender
Valium World
Can't Sleep At Night (John Peel Session)
Frivolous Disguises (John Peel Session)
It's The Only Way To Live (Die) (John Peel Session)
Valium World (John Peel Session)
---
Share this Product
---
More from this collection