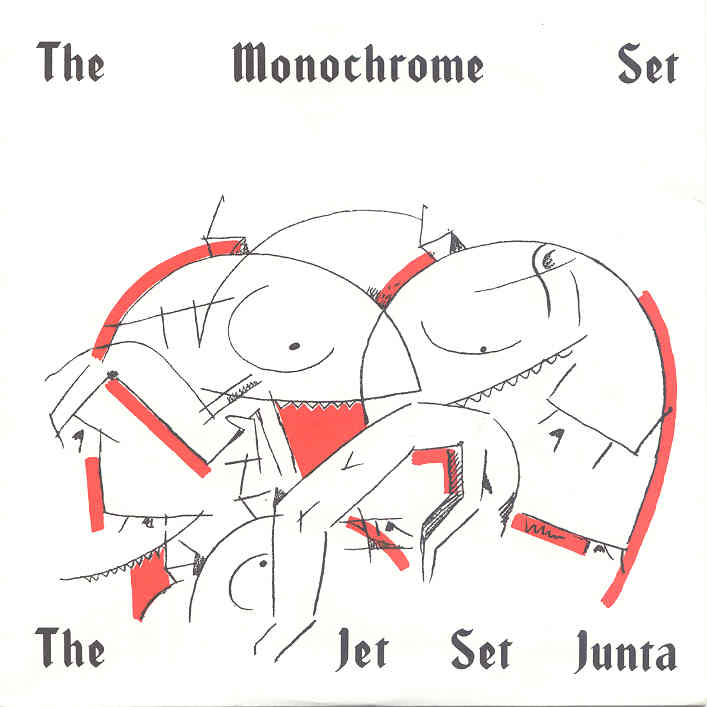 MONOCHROME SET, THE - THE JET SET JUNTA 7"
---
3 Track 7" Limited  on Coloured Vinyl

Includes postcard and poster
Part of the Optic Sevens 4.0 Reissue Series
Tracklist;
The Jet Set Junta

Love Goes Down The Drain

Noise (Eine Kleine Symphonie)
The Monochrome Set were something of the unsung heroes of the post-punk world; they fitted into absolutely no category whatsovever and their puckish take on spaghetti western soundtracks meets lounge jazz via the twisted lyrical imagery of vocalist Bid was as singular as it was unique.

Comprising a couple of ex-Ants in Andy Warren and Lester Square, with singer / guitarist Bid and drummer JD Haney, their filmic, playful material found favour with many, including John Peel although they failed to match this with commercial success.

The Jet Set Junta was originally released on Cherry Red in 1983 with its urgent, ringing guitars surround Bid's lyrics telling of dodgy arms dealings and armoured limos as Lester Square's Ennio Morricone twang bends and reverbs as a counterpoint.

---
Share this Product
---
More from this collection